Cutting-edge upskilling programs
Accelerated, immersive, actionable learning experiences for cohorts of leaders, managers, and high-potentials.
Leadership Development
New organizational models, leadership practices, management skills, and ways to work together. We create accelerated, immersive, actionable learning experiences both online and in-person for cohorts of leaders, managers, and high-potentials from scale-up and corporate organizations. Together, we will cherry-pick the most fitting content for your context, lightly tailor it for your organisation and industry, and create a powerful big picture narrative. In select cases, we develop fresh content, inhouse or in collaboration with external Creators.


TOUCH
ACCELERATED
We're striving for the maximum outcome in a short time, delivered through bite-sized content.
TOUCH
IMMERSIVE
Learning with BIA is about getting your hands dirty – everything we teach, we try out in cases.
TOUCH
ACTIONABLE
A core value of our training is actionability: our material comes with ready-to-implement templates.
Our curriculum
Our curriculum curates the best of New Work, Agile, Startup and Management skills into bite-size learning experiences.
Leadership Style
Organisation & Delegation
Feedback & Coaching
Team Motivation
Conflict Management
Decision Making
Personal Productivity & Mindfulness
Effective Communication
Goal Setting & OKRs
Venture Modeling & Fundraising
Corporate Innovation
Business Modeling & Pitches
New Work
Agile Project Management
Better Hybrid
Operating Model
Design Thinking & Lean Startup
Agile Organisation
Better Meetings
Change Management
Navigating Uncertainty
When to book a training with us:
"We want our teams to work better together in hybrid."
"We want to increase team performance through better meetings."
"We want our Leaders to better navigate change."
"We want to equip our new Managers with leadership skills."
"We want to learn Design Thinking for customer centricity."
"We want to equip our new Managers with leadership skills."
"We want our Managers to learn to think like startup founders."
"We want to get better at hybrid work."

We immerse learners in themes and concepts, inspirational and relatable cases and hands-on exercises featuring a suite of management classics, new work techniques, and agile leadership.

In these sharp sessions, we facilitate group and/or peer coaching based on the previous Masterclass. The outcome: personal growth and engaging, collaborative problem- solving.

The learners implement new tools and techniques immediately after the training in their real work environment, and follow up in study clubs or clinic group coaching with BIA.

In these intensive, and fun sprints, we invite participants to think differently and follow design principles to solve problems together. They can be outcome or team- building oriented.
Engaging sessions both in person and online
Our passionate Trainers master the art of designing and delivering engaging experiences for our Learners, for both onsite and virtual sessions.
Training facilitation designed to fight Zoom Fatigue, with case-based group breakout sessions.
State-of-the-art and extremely engaging virtual workshop facilitation (Design Sprints, Creative Workshops...)
No complicated LMS needed, we share all key information on a simple and accessible Notion page.
Keeping a rhythm of interacting with the Learners during content pieces through real-time surveys.
Amazing companies we work with

"BIA is a great training team, always full of energy, available at all times, and answering all our questions. The training materials were very good and relevant, and the practices session always key to unlocking some problematics zones or challenges."
Maude Roger
Head of Internal Communications & Event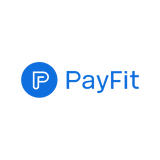 COMMUNITY
People & Culture Club
How can we shape the working environment so that it radically increases workflow, productivity, and performance? In our Club, we bring together People Professionals and New Work Enthusiasts to share, learn from one another, and get inspired by ideas that are changing the future of work.
Read More
BIA BLOG
Want to learn more about learning journeys that we create together with our partners? Check out our blog.
WE WANT TO HEAR FROM YOU!