ALL ABOUT GOOD WORK
Driving transformation for corporates and scale-ups through innovation, change, and learning journeys.
What we love doing
Our inhouse Program Creator team works with best-in-class experts and practitioners in our ecosystem to deliver powerful journeys. We curate the best from New Work, Agile Methods, Startup Culture, Innovation Management and Business Skills to create programs that unlock new levels of impact and performance.
Amazing companies we work with
"Thank you BIA team for the amazing program you created for Deezer. Not only did you give us great useful tools to help us structure our daily work but you also managed great peers and co-development sessions that made it all very practical and concrete!"
Elsa Batigne
VP Brand Marketing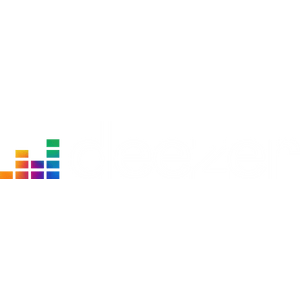 Creators Hub Programs
BIA Creators Hub is a platform for our community programs focused on impact and diversity. Here we create and co-develop special initiatives that support causes close to our hearts, accelerating people and projects contributing to the future of urban life, health, leadership, and technology.
COMMUNITY
People & Culture Club
How can we shape the working environment so that it radically increases workflow, productivity, and performance? In our Club, we bring together People Professionals and New Work Enthusiasts to share, learn from one another, and get inspired by ideas that are changing the future of work.
ENTREPRENEURSHIP
ClimateX Accelerator
Our pre-seed startup program supports ambitious and visionary entrepreneurs in the fields of Climate Tech, Smart City, and Urban Innovation. Our team has accelerated +100 entrepreneurs in multiple programs and enables founders with knowledge, coaching, networks, infrastructure, and funds.
COMMUNITY
Corporate Innovation Club
What stands behind successful innovation projects? What does it take to be an entre and intrapreneur? What are the advantages and pitfalls for corporations and startups to collaborate? Join our event series filled with honest and powerful stories about experience, learnings, success, and failures on the way to innovation.
DEI
Future Leaders Fellowship
Open-cohort learning journey for high-potential future leaders with diverse backgrounds stimulated through amazing content and developing network firepower. We facilitate upskilling and peer exchange on next-generation organization themes through innovative and actionable learning formats.
BIA BLOG
Want to learn more about the powerful journeys we create to accelerate companies of all sizes? Check out our blog.
WE WANT TO HEAR FROM YOU!