REIMAGINING THE WORLD OF WORK
Actionable and outcome-oriented learning journeys to create better organizations.
Leadership Upskilling
We believe in better organizations. Our powerful learning journeys empower individuals and teams to adopt new ways of working, solving problems, and creating things. Our learning services are action-focused: they create working environments and processes that can radically improve workplace purpose and performance. Our catalog consists of traditional business leadership mixed with modern New Work practices.
Cutting-edge programs for teams & organizations
Accelerated, immersive, actionable learning that create space for application and reflection.
Read More
Best of New Work, Agile and Management skills
Bite-size learning curriculum cherry-picked for the most fitting context of your organization.
Open-cohort program for high-potentials
Drive your upskilling and expand your network through innovative learning formats and collaboration.
Masterclasses, creative workshops, icebreakers, and more
Online or offline event with a mix of learning moments, space for reflection and sharing, creativity, and fun!
Read More
Design sprint methodologies to move projects forward
An energising week, simulating the steps of an early-stage startup, learning to think like an entrepreneur.
Read More
Get inspired by Europe's vibrant startup capital
A deep dive into Berlin and its innovation ecosystem: an extended mix of training, inspiration, events and visits.
Read More
Amazing companies we work with

"Unquestionably the most helpful, insightful and actionable leadership training I ever had. The learnings & practical materials shared in this course will support my professional growth for a long time. Thank you BIA!"
Ghita Benotmane
Product Director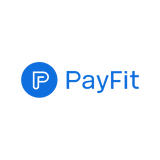 AMAZING LEARNING JOURNEYS
Want to learn more about the powerful learning journeys we create together with our partners? Check out our recent cases.
WE WANT TO HEAR FROM YOU!