BIA Team
Meet the teams from the first batch of our Future City Incubator. A pitching event in an interactive format.
About this Event
No matter how rough 2020 has been on pushing forward innovations for the future of cities, our most exciting Future City Incubator startups worked sleepless hours to make their ideas happen and to challenge the status quo of urban life.
Our accelerator program for the first batch of ​startups may be coming to an end soon, but our vision to accelerate urban innovation in Berlin has been more than successful and will continue to have impacts beyond the program.
The Startup Slam is the culmination of our 10-month accelerator program, where our startup teams will pitch their business and demonstrate their growth achieved during the program.
This event will be online and open to the public. This is your chance to meet and interact with the startup teams, investors, government actors, corporates and other individuals. We will have Break-out-rooms and interaction possibilities to get in touch with our teams.
Join us for the Future City Startup Slam and learn more about how our teams are shaping the future of cities!
Smart City Hub powered by BIA – Berlin Innovation Agency. Our events will focus on how to make our cities and businesses more shock-proof and ready for the future, creating exchanges where we can test new ideas and nurture a new normal that will be better than what it replaced.
WHAT? 
Future of Cities Outlook 2021 – Startup Slam
FORMAT:
This event will be hosted online with an interactive conferencing/event platform.
Meet us on Hopin! Click here to access the event.
WHEN?
Wednesday, January 20th 2021- 18:00 CET
WHERE?
Click here to meet us on the Hopin platform!
If you have never used Hopin, click "Join Event" and follow the instructions; you will need to provide some quick, basic information (name, email) so you can attend the event with a free Hopin account.
If you have a Hopin account, you can log in on the page to attend the event.
AGENDA:
18:00 – Welcome by Darius Moeini – Founder @ BIA
18:15 – Keynote by The Pitch Doctor
18:25 – Startup Slam
19:30 – Break-out sessions / Meet the Teams
19:45 – Closing & Networking
OUR TEAMS: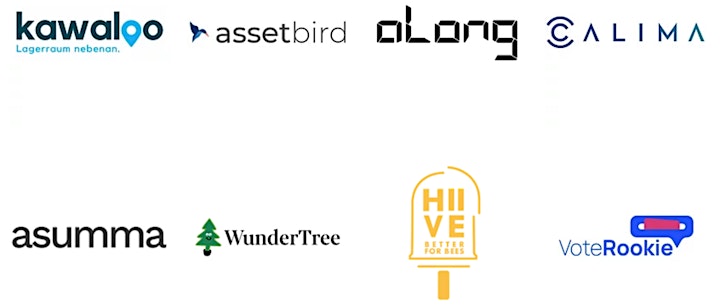 Looking forward to see you there,
BIA – Berlin Innovation Agency Team